Blog Team
Posts: 49
Joined: Wed Feb 12, 2014 1:21 pm
---
Bronco-Buster
Posts: 5567
Joined: Sat Sep 13, 2014 8:47 pm
Location: Laramie
---
I agree this was a good win on the road against a Pac 12 team, had a couple of people telling me how bad the Beavers are/were last year, I don't care it's never easy to travel to campuses such as Corvallis and win on the road, I'll take it I'm happy, Hayden is gonna have a monster year I have a feeling!
---
The beavers had two real legit players in Eubanks and Trinkle and a top 100 recruit in Thompson. They were picked middle of the pack pre season in the PAC 12, ahead of CU. Beating them at their house, as 7 point dogs is going to prove to be a big win for our resume. I can see a very good OOC record this year. South Dakota State goes down next!
---
WyoNation Addict
Posts: 3459
Joined: Wed Aug 05, 2009 11:59 pm
There's a reason why road wins give you such a big bump in the RPI, they're hard to get.

Oregon State might not be world beaters, but at least we weren't down by 14 to Winthrop at home and end up barely squeeking out a win by 4.
Wyoming Cowboy basketball:

National Champions 1943.

Helm's foundation National Champions 1934.

NCAA tournament MVP and two time College Basketball Player of the Year Kenny Sailors, who is credited with inventing the jump shot.

Do you remember Cowboy Basketball?

I do.
---
WyoNation Addict
Posts: 4310
Joined: Mon Aug 27, 2012 9:53 pm
I was surprised watching the OSU game. They have a couple of big time players that would start on probably all MWC teams and most Pac12 teams. Eubanks was a beast. Big body with a soft touch. He will create problems for a lot of teams. Tinkle was a very well rounded player, reminded me of Marcus Bailey a little. That was a good win, regardless of preseason ratings and what not. HUGE.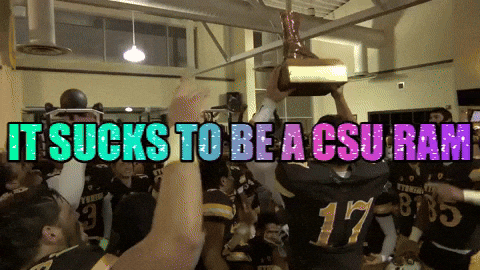 ---